There aren't many locations across all of Canada that offer as many choices for outdoor activities and the opportunity to participate in them year round as you can find in the Victoria BC and the surrounding Greater Victoria area. It's hard to beat our proximity to rivers, lakes, oceans and mountains as well as urban, suburban, country and wilderness locations. The temperate climate means you can indulge in your favourite outdoor sports and recreation practically all year long.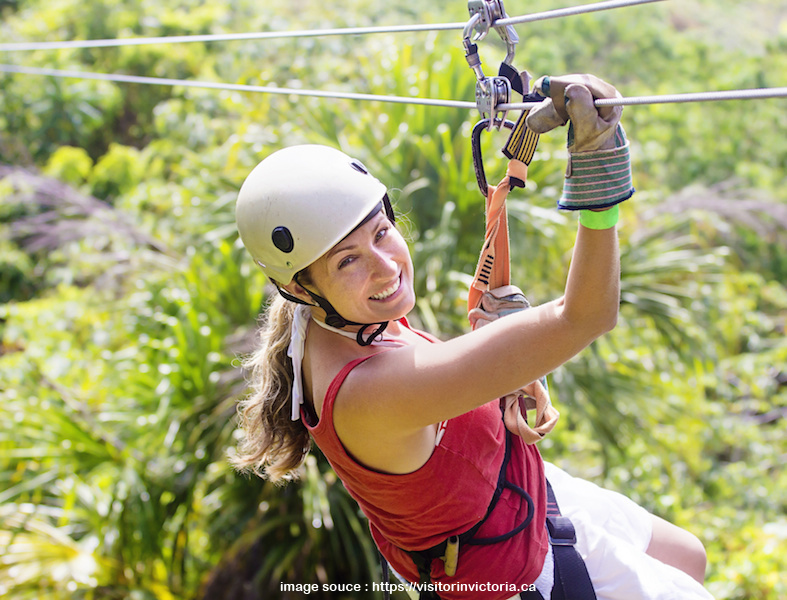 Living on an island (albeit a big one) means that we are surrounded by the ocean, and there are plenty of ways to enjoy it. Fishing is perhaps the first to come to mind, but there is also sailing, kayaking, canoeing, or just boating for pleasure. If you'd prefer to get right into the water, there's swimming (for the cold-hardy), surfing (a short jaunt up-island to Tofino) and scuba diving. The waters surrounding Vancouver Island offer world class diving with spectacular undersea biodiversity.
If you favour fresh water over brine, there are a number of lakes within a 30 minute drive of downtown Victoria where you can swim, waterski, canoe, fish, or just lounge on your air mattress, cold beverage in hand.
Another very popular outdoor activity is camping, and there is a plethora of options within or close to Greater Victoria. Pitch a tent or park your RV at a private campsite or in one of the local provincial campsites at French Beach, Goldstream, and in Juan de Fuca Provincial Park at China Beach, Sombrio Beach and Parkinson Beach. Some of these BC Provincial Parks feature trails suitable for multi-day hikes and wilderness camping. Be sure to check with BC Parks about registration, rules and closures before you go.
If your idea of camping means really fending for yourself, there are a number of recreation sites located on Crown land outside of the parks and away from settled areas. These public campgrounds are generally accessed by gravel roads and offer only basic facilities. Learn more about these recreation sites at Recreation Sites and Trails BC through their website at .
You can find other popular wilderness outdoor activities like rock climbing, orienteering, mountain biking, spelunking (caving) hunting, and for the truly fearless, mushroom hunting! In winter, a quick drive north to Mt Washington will take you to a world class ski resort that is fairly uncrowded and often boasts the deepest snowpack in North America. In fact, during the winter of 2010-2011, Mt. Washington claimed the deepest snowpack in the world!
If wilderness activities aren't your thing, there are numerous entertaining outdoor activities you can participate in closer to civilization. One of the most popular is golf, and the Greater Victoria area boasts and inordinate amount of golf course, both private and public, where golfers of all abilities can play pretty much year round.
As well as golf, you can enjoy bicycling, skateboarding and walking, and horseback riding along the extensive urban trail systems around Victoria BC. And we haven't even begun to talk about the range of outdoor sports that people who are living in Victoria love to participate in. There are opportunities for you and all your family members to play just about any outdoor sport that you can think of.
One of the many benefits of living in Victoria BC is year round access to outdoor activities due to our temperate climate. And because of this Victorians enjoy a superior overall quality of life and are probably healthier and happier too!