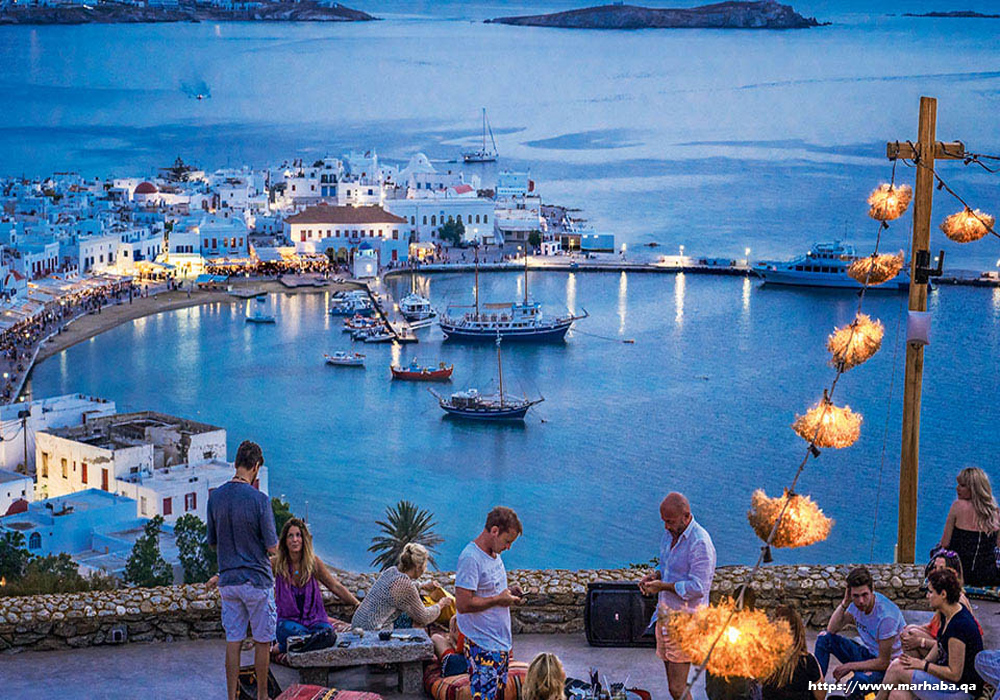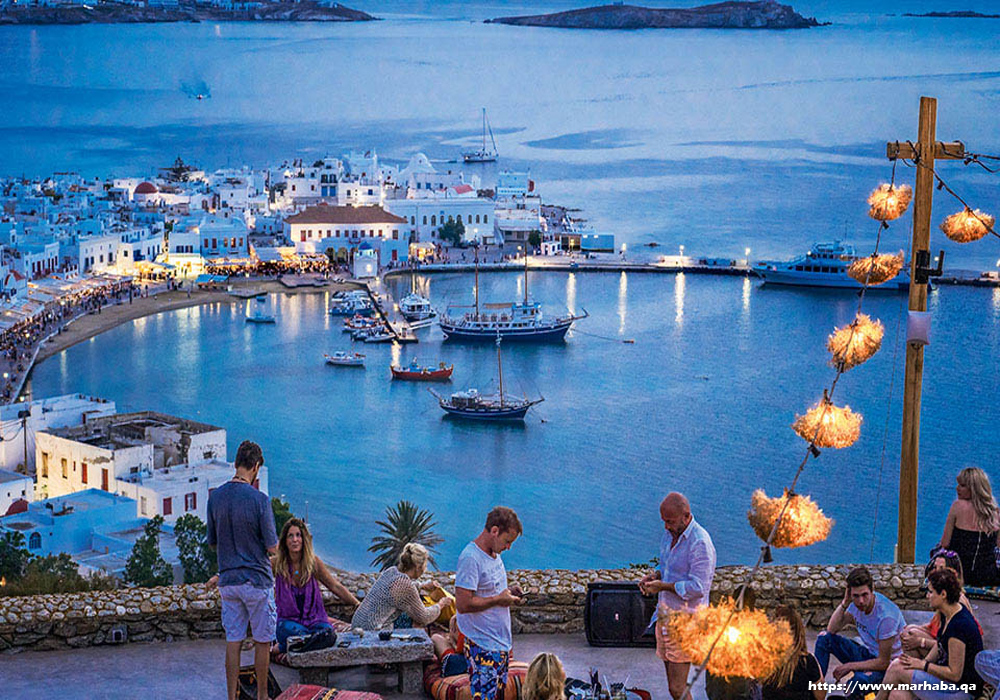 NightlifeThe beautiful Mykonos Island in Greece is the place for you if you are one of the rowdy night life lovers; the streets are lined with bars and clubs offering great drink deals to entice you in to their club, playing R&B as well as rave and hip hop. There are also gay bars if that is you preference. With many Greek tavernas and bars in the area, you will be sure to find the ideal nightlife entertainment to suit you. The hotels also put on some great traditional dancing and music shows that are great fun for all the family.
BeachesWonderful long stretches of white sand beaches and turquoise waters are all around the island and you have a diverse range of facilities to suit everyone, with all the usual available water sports; some of the beaches have a stronger current in the waters, so are ideal for surfing, then there are the ones that are just great for families. You do tend to find these ones are the more crowded ones. There are still some quiet beaches in hidden coves with beautiful backdrops of pine trees, lush green hills and panoramic views. Panormos is where you will find a beach that tolerates nudists if you want to work on an "all over tan". Mykonos also has some ideal sites for scuba diving, but they are strictly controlled.
EatingThere are cafes and restaurants everywhere serving some traditional fine cuisine, to Chinese and Mexican dishes, then there are the more family friendly and smaller budget eateries. Pizza and burger snacks are found all around the island and so are beautiful filled pancakes and delicious pastries. The most popular of meals are fish dishes like lobster or stewed meat like souvlaki. With the choices you have on this island there is no room for fussy eaters. The island has got its expensive restaurants for those tourists not on a budget, but those who are you will have no problem finding a suitable place that suits your pocket.
Things to do
Mykonos isn't an archaeological heaven, it is better known for being the island of rave and R&B, so tourism is based around its hundreds of bars and nightclubs, and its fabulous beaches. Because of this the island does attract mostly the younger groups, especially during July and August. The white washed town and quaint houses are lovely to leisurely walk around and the harbour is very picturesque, where a few pelicans spend their days waiting for the fishermen to bring in their catch. The labyrinth of narrow streets will keep you busy, especially if you get lost around them, but as you take in the friendly atmosphere you can shop in some lovely little boutiques selling some very fine clothing and jewellery and there is no shortage of souvenirs to search through to find your ideal gift to take back home. During high season there is also a large outdoor cinema screen that has become quite popular with the tourists as the up to date movies are shown and beer is readily available.
Happy Holidays